Thanks for taking the time to visit Walkie Talkie Central – I'm glad you made it!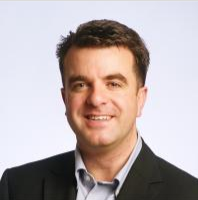 My name is Martin and I've been mad about radio for as long as I can remember. I grew up in the 70s listening to radio stations coming in from around the world on an old Heathkit Mohican radio. I then moved on to CB radio (remember the Cobra 148GTL?) before becoming a radio ham as a teenager when I discovered Yaesu radios, and I've been a super-fan ever since.
I don't think a day goes by when I'm not on the air one way or another. It could be a walkie-talkie chat with my neighbor down the street or a buddy across town, a ham radio contact with someone halfway around the world, or maybe calling up fishing buddies on marine VHF from my boat. I just can't leave it alone.
So when Brian Wallace, the Founder of Walkie Talkie Central, decided that he wanted to move on to a new challenge, it seemed like a perfect opportunity for me to get involved and I officially took over running the site in June 2021.
Like me, Brian has always been fascinated with radio devices and in 2015 he began publishing radio-related articles online before launching WalkieTalkieCentral.com
Brian's choice of Walkie Talkie Central as the name for his website reflects his initial focus – Walkie-Talkies. But he soon expanded the site to include reviews and recommendations of other radio equipment like NOAA weather radios, citizen band radios (CB), ham radios, and marine radios.
As Brian expanded the topics he was writing about, the number of visitors grew, and he enrolled the website into the Amazon Associates Program and used the income to hire help with research.
Brian did a great job with establishing the site as the go-to resource for walkie-talkie reviews and buying advice, and I'm excited to be continuing his work, and I'm looking forward to expanding the radio-related topics we cover.
Looking towards the future, just as Brian did before, I'll be deciding upon the topics that we'll be covering on walkietalkiecentral.com and I'll be doing much of the writing myself – I can't wait to get my hands on some new radios! But, I'll also be growing the team and bringing onboard experts in their respective fields to ensure we continue to provide the best reviews, the most useful information, and the most helpful advice available.
I hope you enjoy what we're doing here at Walkie Talkie Central. If there is anything you'd like to see us cover, or if you have any questions you need answering, go ahead and send us an email to hello@walkietalkiecentral.com and we'll be very happy to help.
Martin C.
November 2021