There are a few types of walkie-talkies on the market. To make sure that you are purchasing a good model, it's recommended that you stick to a quality brand. Two such names are Midland and Motorola. But which of these brands is the best? In this article, we'll put an end to this walkie-talkie war.
In general, both of these brands offer high-quality products. To highlight some of their differences, let's do a side-by-side comparison of two of the most popular models. In this case, the Motorola T600 and the Midland GXT1000VP4.
Range
One of the most important things to consider when choosing a walkie-talkie is the range you can achieve. In this area, they are fairly similar. The Midland model has a slightly longer range, 36 miles compared to the Motorola which offers 35 miles. However, this can only be achieved in ideal circumstances.
In the real world, there will be lots of obstacles, like rocks or trees that can get in the way. Because of this, there won't be much of a difference when used in the field.
Battery Life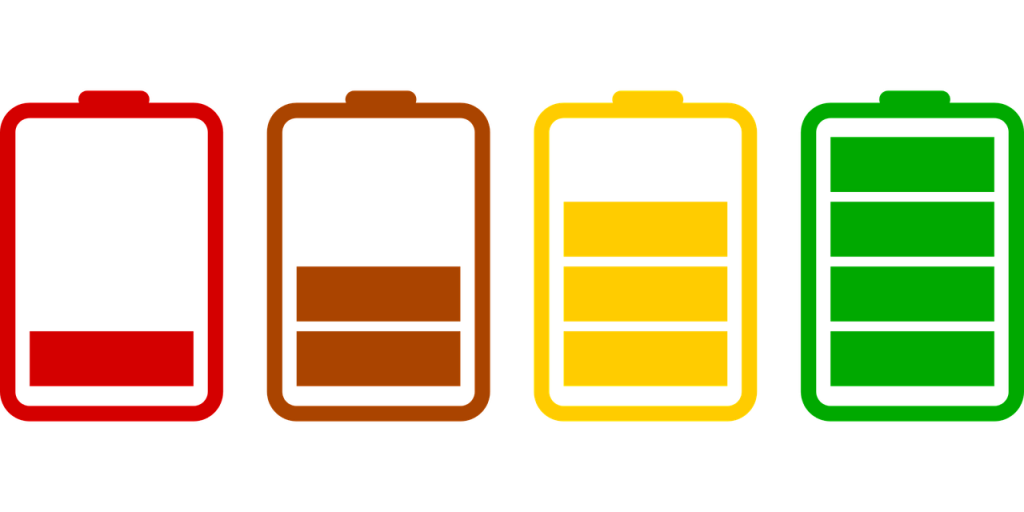 The next thing to decide when trying to decide between Midland or Motorola is how long each two-way radio battery will last. They both have the option to run on rechargeable batteries. These will last for nine hours. There will be a low battery alert, so you'll have plenty of time to charge up or put in new AA batteries.
Furthermore, they both can run from AA batteries. If you take this approach, both models will last for 23 hours. However, the Motorola requires three AA batteries while the Midland model requires four.
Durability
Buying a new walkie-talkie can be quite a large financial investment. Because of this, you want to find something that will last for a long time. Both of these will be fairly well equipped to handle the outdoors. You should be able to drop them without causing any major problems.
However, if you are planning on going into rough terrain, it might be best to choose a Motorola. They are fully waterproofed and can be submerged up to a meter, so you don't need to worry if you drop one into a puddle.
On the other hand, the Midland GXT1000VP4 is only water resistant. Dropping it into a puddle could ruin the circuitry and kill the two-way radio.
Ease of Use
If you are just getting started with a walkie-talkie, it's important to make sure that you get something easy to use. Both will come with an owner's manual that explains how everything works.
But the Motorola is aimed at slightly more experienced users. There it can be a little challenging to navigate through the inbuilt menus to find the modes you want. However, some of the icons on the Midland option can be a little tricky to interpret.
It should be noted that the Motorola can be a little heavy, it is 4.2 ounces (115 grams) heavier than the Midland walkie-talkie.
Additional Features
Both of these brands are known for providing two-way radios that are packed with features. For example, many of their models will come with NOAA weather alerts, so you know when dangerous weather conditions are incoming.
Some of the other features that both these models share include:
Vibrate functions, so you can get a call without being disturbed.
Keypad lock
Auto squelch
Channel scanning
VOX, so you can use the two-way for hands-free operation.
Battery-saving functions
Backlit LCD screen, so you can see in low light conditions
Though if you prefer to talk within a group, the Motorola might be the better option. It allows you to detect who is using the same frequency and create a group. Then, you will be able to send group-specific messages. This isn't something that is offered by the Midlands model.
Price
Finally, you should consider the price. This is where the Midlands model shines. Though it shares many of the same features and technical capabilities as the Motorola, it will be substantially cheaper. It retails for around $80. On the other hand, the Motorola will cost around $105.
Which One Is Best?
Now, the big question. Motorola vs Midland which brand is best? The answer is it depends on what you are looking for. If you are planning on camping or hiking and want something that can survive the harsh outdoor conditions, the Motorola might be the best option. It is waterproof, so you don't need to worry about rain or puddles.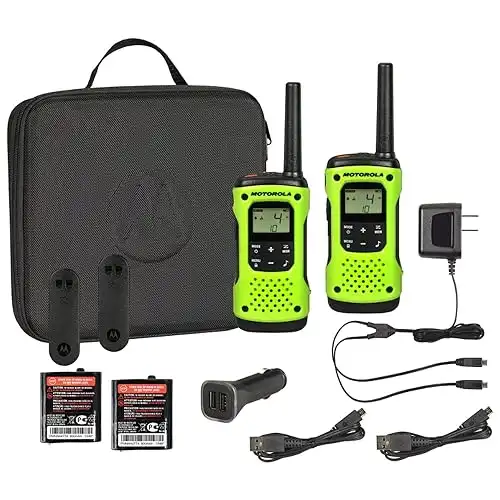 Motorola T605 Talkabout FRS/GMRS Walkie Talkie
Things we liked:
Floats and is waterproof to IP67.

Supports 22-FRS and GMRS channels for maximum flexibility.

Choose between rechargeable or AA batteries for extended talk time.

Water activated flashlight can help locate a radio that's been dropped overboard.

Handy 'Y' charging cable does away with bulky charging dock.
Things we did not like:
Waterproofing can mean the audio sounds muffled.

Some delay between pressing transmit and speaking and our voices being heard.

Price maybe an issue for some people.
Check the price on Amazon
Check the price at Walmart
We earn a commission if you make a purchase, at no additional cost to you.
On the other hand, if you a more casual two-way radio fan and want something that will help you stay connected over long distances the Midlands is the best choice. It has a lot of features and a long battery life, without costing a fortune.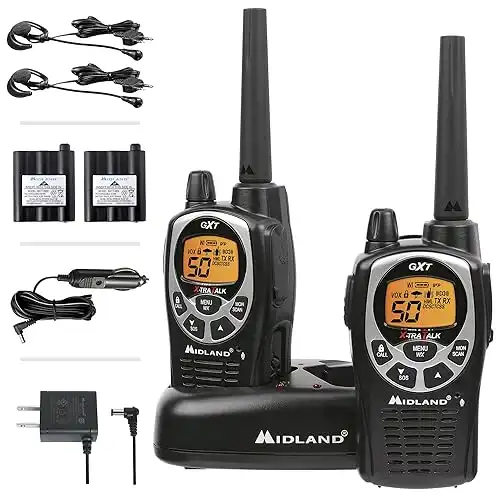 Midland GXT1000VP4 Long Range FRS/GMRS Walkie Talkie
Things we liked:
Supports 22-FRS and GMRS channels for maximum flexibility.

Choose between rechargeable or AA batteries for extended talk time.

Exceptional audio quality.

Built in weather alert feature keeps you safe by notifying of changing weather conditions.

Rugged construction means these radios can handle the toughest conditions.
Things we did not like:
Use of GMRS channels requires an FCC license.

Real world range of 1 - 1.5 miles in normal situations.

Headset could be uncomfortable with extended usage.

A weatherproof rather than waterproof radio.
Check the price on Amazon
Check price on Walmart
We earn a commission if you make a purchase, at no additional cost to you.
Frequently Asked Questions
Are Midland Walkie-Talkies Good?
Midland is a well-known and respected brand within the walkie-talkie industry. They have become a favorite amongst hunters and farmers. They are known for providing excellent products, with lots of innovative features, for an affordable price.
Is Midland Motorola?
The two brands are very different. Motorola was known for its cell phones. Though they helped to pioneer two-way technology. In 1940, they invented the first hand-held walkie-talkies.
On the other hand, Midland has been involved in radios since the start. They were one of the first companies to produce CB radios, with the company founding in 1959. In the early 2000s, they expanded to hand-held two-way radios.
What Is The Most Powerful Walkie-Talkie?
Most walkie-talkies will be able to transmit between 5 to 36 miles, depending on the type of obstacles in your way. However, the Midland MXT400 MicroModel aims to be the one of best long-range walkie-talkies on the market. They claim to be able to transmit over 65 miles.
But there are a few caveats. This relies on being within line of sight of the receiver and not having any obstacles in your way. In the real world, though there will often be things blocking the signal. Because of this, you can expect between 20 to 40 miles, about on par with the rest of the market.
Conclusion
It's common to debate Midland vs Motorola in the walkie-talkie circles. In reality, both are exceptional and will offer plenty of features. If it comes down to the price, Midland produces cheaper models. Though if you are willing to pay a little more for durability, the Motorola might be the better choice.