If you are planning on getting a HAM radio, it's important to know that a license is required. The reason is that the FCC developed this service with the aim of creating a pool, or group, of experts who could provide assistance in times of emergencies.
Therefore, having these licenses is a big deal and requires the utmost reliability on your part. However, the process has been simplified over the years and it's a lot simpler to receive the various licenses.
Types of Licenses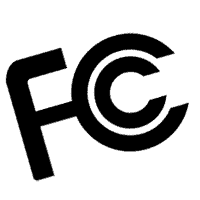 There are three types of HAM radio license, each offering certain privileges. As you meet the requirements of each one, you slowly, but surely, rise up the ranks by receiving licenses of a higher status.
Technical License
Almost all HAM users start with a Technician class license. This license allows access to all amateur frequencies above 30 MHz. One of the privileges is permission to operate at the maximum power limit with all types of communication. All users are required to pass an examination based on radio practices, theory, and regulations.
General License
A general license allows users to broadcast via worldwide communications, which is a significant step up from the Technical License. It offers most of the operating privileges on all amateur radio bands and all models. To acquire this license, users must hold a Technical license, as well as pass an examination.
Amateur Extra License
Having an Amateur Extra license allows for operating privileges on all bands and modes on all U.S amateur radios. Getting a hold of this license is a little more difficult, as the examination contains more challenging questions. You also need to have passed all previous license examinations to apply.
How to Obtain a HAM Radio License
As mentioned, t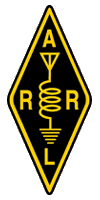 he licensing process is a lot swifter nowadays. The most demanding aspect of the procedure is studying for the exam itself. The rest is easy. Here are the simple steps involved:
Go to your local library and get hold of a study manual.
There is a recommended study method in the front of the book for your convenience. Use it to study for your first exam, it will really help.
Go to the ARRL website and find an upcoming exam opening.
Arrive at the exam. Relax, write and pass.
After receiving your first license, locate a radio club. Members provide a lot of useful information to newbies and may even have a radio for you to use initially.
Conclusion
There you have it! All the information on the types of ham radio licenses and how to obtain them. Hopefully, you now understand precisely what HAM radio licensing entails. What may have seemed like an impossible process is, in fact, a straightforward one. Thanks for reading. Now go and get your license!