Singling out the best handheld ham radio gets harder each year. The market is flooded with high-quality radios boasting the latest technology and advanced features. Which is really the best?
This ultimately comes down to how you intend to use the radio. We understand that you're concerned about price just as much as quality, so we created this guide to help you find an affordable ham radio that works well for your intended purpose.
Quick Overview: Best Handheld Ham Radios
Baofeng BF-F8HP Dual Band Two-Way Radio
Things we liked:
Great coverage and extended range

Dual-band - VHF & UHF Operation

Up to 20-hours battery life

Fully programmable

CHIRP software enables you to access repeater resources

No license needed to access frequencies
Things we did not like:
You need an Ham Radio license to operate this radio

Reprograming via software not through keypad

Power consumption upto 6 watt
Check the price on Amazon
We earn a commission if you make a purchase, at no additional cost to you.
Handheld Ham Radio Reviews
We've introduced you to some of the best ham radios on the market today, but now it's time to narrow it down to the top five. This is where we look at the specs and analyze functionality to identify one radio that can rightfully claim the title of best handheld ham radio.
Radioddity GD-73A 2-Watt Radio
The first one on our list is the GD-73A 2-Watt radio from Radioddity. The first thing you'll notice about this ham radio is its size. At less than 4.5 inches tall and two inches wide, Radioddity is one of the most portable radios we have on this list.
Despite its small size, the battery of this radio operates at 3600 mAh. It will provide you with almost 12 hours of usage time. Leaving the radio on standby will keep it on for up to two days.
The GD-73A ham radio has a small LCD at the front, with six keys underneath. Two of these keys are customizable. That means you can choose a specific function and assign it to either of the keys.
Apart from the 1024 channels that this ham radio can access, the GD-73A can also connect to your personal hotspot. This feature broadens the range of the ham radio to a global scale. However, you must guarantee that there is a local talk group in your area for this to work.
Probably one of the most notable features of this ham radio is its SMS capability. That's right. You can send and receive text messages through this device. That said, it can only send messages of up to 73 characters.
Another strong reason to opt for this unit is Radioddity's service to their customers. You can easily download and install the latest software and firmware update on the GD-73A for additional functions and bug fixes.
They also offer up to 18 months of warranty service and replacement. Perhaps what's even more impressive than this is that they offer a 60-day free return policy, no matter what your reasons are.
Things we liked:
Portability

Quality battery

Custom keys

Hotspot connectivity

SMS capability

Free software and firmware update download

Risk-free purchase
Things we didn't like:
No weatherproofing

Limited keypad

No extra antenna for range expansion
BaoFeng BF-F8HP
The BaoFeng BF-F8HP is the upgrade for the previous BaoFeng model, which was the UV-5R. The improvements are substantial and include:
Increase from 4 watts to 8 watts of power
Battery 30% larger
Harder, more durable shell
V-85 high-gain antenna
The increase in power and superior antenna translate to a more impressive reach for your transmissions with less static and interference. The more durable shell is a welcome addition because you never know when a handheld radio is going to take a tumble from the table or get knocked from your hand.
The BaoFeng BF-F8HP is a two-band radio that operates on UHF and VHF frequencies. You can select between broad and narrow band and three power settings. The less power utilized, the longer the battery will last.
If you invest in a PC03 FTDI programming cable, you can extend the functionality through computerized programming. Just keep in mind that programming comes with a learning curve and will take some time if you haven't done it before.
Things we liked:
Loaded with N5R-340A firmware
Longer-lasting battery
Power doubled from previous model
Upgraded antenna
Things we didn't like:
Reception quality isn't always the best
Programming is far from intuitive
AnyTone AT-D878UV Radio
The AT-D878UV Radio is more commonly known as AnyTone 878 PLUS. It's quite larger than your usual ham radio. At nine inches tall, including the antenna, 2.5 inches wide, and two inches thick, it would be better to clip it onto your belt than put it inside your pocket.
The first noteworthy advantage of purchasing this device is that AnyTone will provide you with a free BridgeCom University course. This course includes multiple tutorials on how to set up their handheld radio. Additionally, you will learn from here how to make contacts, among many others.
AnyTone 878 PLUS is also Bluetooth compatible. You can connect it to any wireless earphone if you prefer talking over the radio with your hands free. It also allows you to connect to APRS Transmit, which means you can send your location to anyone through APRS in emergencies.
The radio is also VFO channels ready. Meaning, you don't have to go through complex processes to access repeaters and other preferred frequencies. There's no need to download and install any programming software anymore.
Probably the most impressive part about this ham radio is that it can reach a power of up to seven watts. That's significantly higher than most brands in the same price range. This feature allows the device to reach farther distances when communicating.
The bulky, quite larger size of this device is for a good reason. You're probably worried about the battery life, especially with the high demand of power it can reach. The good news is that the AnyTone 878 PLUS can keep transmitting voice messages for up to 35 hours with average use.
Things we liked:
Free BridgeCom University course

Bluetooth connectivity

VFO channels ready

High wattage

Extended battery life
Things we didn't like:
Bulky and heavy

Higher power might drain the battery faster

No power-saving option
TIDRADIO TD-H6
One of the best advantages of the TD-H6 from TIDRADIO is that it's all-in-one. It includes all the essential compatible accessories you would need for your device in one package. When you purchase the TIDRADIO, you will receive the unit, cables for charging and programming, a radio microphone, and antennas.
The best thing about the TD-H6 is that you have two antenna options. The first one, the TD-H6 default antenna, offers a higher power that significantly improves the radio range. On the other hand, the TD-771 is a high-gain flexible antenna, which means you will receive a clearer reception.
Another thing you will love about the TIDRADIO TD-H6 is that it has a tri-power switch. The high-power mode can reach 10W, while the mid-power mode is around 5W. If you need to extend your battery's life, you can switch to the low-power mode, which only uses 1W.
While the power-saving options are already beneficial on their own, TIDRADIO made sure to take it to the next level. Inside the package includes an extra battery, which means you can almost double the battery capacity of this radio.
If you're worried about your radio suffering from software malfunction, TIDRADIO kept that in mind. You can install most of the program updates on your radio just by using the radio's keypad. You can also install some updates via PC using the free cable.
The TIDRADIO TD-H6 is also FCC certified. That means it passed the various examinations for durability and frequency range.
TIDRADIO also offers a 60-day return policy. You can request a refund if you're not satisfied with their product.
Things we liked:
All-in-one

High gain antenna

Power-saving option

Extra battery

Quick programming

FCC certified

60-day return policy
Things we didn't like:
Not Bluetooth compatible
TYT MD-380 – DMR/Moto TRBO Ham Radio
TYT is fairly new to the world of DMR, but we made sure to include them in this list. One reason for this is that their MD-380 is compatible with other products. If you have radios from Motorola, Vertex Standard, Hytera, and Kenwood, there's a big chance that you can use the MD-380 simultaneously with them.
Another thing you'll like about the MD-380 is that it has a dual-mode capability, even if it's a single-band radio. You can use it on DMR operation mode, but it can also function as an FM transceiver if you're not in operation.
While the radio is relatively small, you can instantly sense its durability as soon as you hold it in your hand. Its solid enclosure prevents it from receiving too much damage when it's dropped at arm's height.
The package includes two antennas. The shorter one provides better reception for local coverage, while the longer one extends the radio range.
The sensitivity of this radio's receiver is also commendable. You can expect the sound to be clear and loud because the receiver reduces the background noise. However, you need to make sure that the signal is strong enough.
Lastly, charging the battery of the MD-380 to its full capacity will last you an entire day of usage. That said, it might take a bit longer to charge the device fully. The charging dock will indicate whether or not the device is ready to use, which usually takes around 10 hours if you've drained the battery.
Things we liked:
Compatible with other products

Dual-mode capability

Solid enclosure

Quality audio

Two antenna options

Long battery life
Things we didn't like:
Not Bluetooth ready

No volume adjustment

Longer charging time
Buying Guide
The handheld ham radios available today are nothing like the walkie-talkies you may remember from your childhood. A decent quality radio can transmit further with amazing clarity, and the best models come with long-lasting batteries.
If you've ever wondered how you would communicate with your loved ones if cellphone service was ever disconnected during a crisis, you're starting to understand why we need such powerful radio devices. A handheld ham radio gives you the freedom to communicate without an internet connection and without pinging off cellphone towers.
The challenge is that the higher quality radios now come with a variety of features that are difficult to understand. Let's look at some of the more prominent features and terms that you will run into when shopping for the best handheld ham radio today.
Power
The amount of power in a ham radio determines how far it can transmit without losing quality. Radios with a higher wattage will allow you to connect with other hams in a larger area. You're also less likely to experience static and interference from other transmissions if you have a high-power device.
How much power you need depends on how you intend to use your radio. If you will mainly communicate with other hams down the street, you will need less power than someone trying to reach others across town or across the country.
Frequency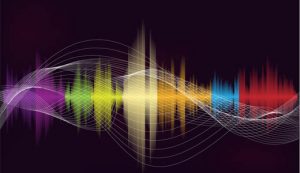 When you see a measurement of MHz in the specs, you're looking at the frequency on which the radio operates. This will determine how far your signals can travel and which bands you can tune into from your radio. The two frequencies that you will see most often are UHF and VHF.
A VHF ham radio is your best option if you want to communicate with people who are located outside of your immediate area. This frequency offers longer wavelengths that reach further and are less susceptible to interference.
A UHF radio has shorter wavelengths and is often used for communication between people at the same location. For instance, you may select UHF radios for your employees to connect while at work.
VHF radios can go up to 300 MHz. UHF radios can go up to 3 GHz.
Single vs Dual Bands
A dual-band handheld radio can monitor two bands simultaneously. Single-band radios are limited to one band at a time. Whether this matters to you or not will depend on how you intend to use your radio.
Antennas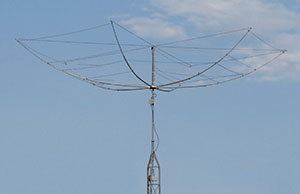 Most handheld ham radios come with antennas, but you might consider investing in a higher-quality option once you start using your radio. The quality of the antenna will impact the clarity of sound received and the reach of your transmissions.
It's important to make sure that your upgraded antenna is compatible with the frequency and power of your radio. If you have a double-band radio, then make sure that your antenna is double-band compatible.
In Closing
These definitions are brief, but they should give you an adequate understanding of what each of these terms mean. As you read our reviews of the best handheld ham radios and go over the specs for different products, these definitions should guide you in selecting the radio that is ideal for your needs.
Conclusion
Our handheld ham radio reviews cover all price ranges and a variety of features and power outputs. This should make it easy to determine which one is the best fit for your personal needs.
We would select the TIDRADIO TD-H6 as the best handheld ham radio because it offers 1 to 10 watts of power, is loaded with other advanced features, and has an extra battery.
If you can't afford the price tag on that unit, we recommend the BaoFeng BF-F8HP for its 8 watts of power, upgraded antenna, and affordable price tag.