Are you thinking about buying a walkie-talkie but you are not sure which would be the perfect model for you?
Shopping for the right thing for yourself can be pretty tough. There are numerous factors you need to consider for something as small as a walkie-talkie. There are several models available in the market and obviously you don't want to waste money on an item that doesn't fit your requirements. And you also don't want to buy an over-priced device with features that you will never use.
This is why you need to do some market analysis before you head out to buy a walkie-talkie for yourself. With so many models available, anyone can get confused. If you are worried whether or not you will find the right piece, then read on, because this guide and the best walkie-talkie reviews will tell you everything you need to know to buy the perfect walkie-talkie for yourself.
The Best Walkie-Talkies Of 2021
Walkie-Talkie Reviews
If you are planning a family trip, or a backpacking tour with friends, what you need is a good and reliable set of walkie-talkies. These small devices can not only save your life in times of crisis, but they can also help you out in the areas where there is no mobile phone reception. You can also get alerts and warnings on your walkie-talkie and stay in contact with your friends while you are on a tour. If you want to buy a decent two-way radio, then check out our walkie-talkie reviews of the best rated walkie-talkies on the market.
Midland GXT1050VP4
The Midland GXT1050VP4 is a very sturdy, feature-rich, and versatile two-way walkie talkie radio.
It is an ideal companion for camping trips and long-distance travel owing to availability of 50 channels, ability to communicate as far as 36 miles, ability to block other conversations, and water resistance.
Technology-wise also, the device is way ahead of others. The eVox technology allows the radio to transmit signal on its own without the need for any input from the user. The amazing sound quality ensures that the even your whisper is audible on the other side as well as your ability to hear others crystal clear.
When you are out on a camping trip and the weather is unpredictable, the radio can receive weather warnings, forecasts to alert you. The SOS Siren function allows the radio to send out distress or emergency signals if you are stuck in a precarious situation.
Design, weight and ergonomics of the Midland GXT1050VP4 radio are spot on. The radio is light, can be hooked up to your belt or simply put in your pocket due to its small size. The battery life is above average with the rechargeable batteries providing a backup of 6-8 hours.
Our Top Pick
Things we liked:
A range of 36 miles
Nice ergonomic design
Battery backup of 6-8 hours
Automatic weather warning and other emergency alerts
Great sound quality
Check the price on Amazon
Motorola T460
If long range communication is your idea of a walkie talkie, the Motorola T460 is a top contender to be named the best walkie-talkie. It operates on 22 channels and can help you communicate over an area of up to 35 miles.
The radio is dual band which means that it can broadcast over both GMRS and FRS bands. With over 121 privacy codes, you can literally create a bunch of many private channels.
The T460 follows Motorola Solutions recent designs and is more slab-like compared to some previous models – like the MR350. But at 1.37 x 2.26 x 7.54 inches, the radio fits well in your hand and due to its small size; it fits in anywhere, including the regular pockets of your trousers.
The supplied rechargeable batteries provide up to 8.5-hours of operation but swap the rechargeables and run the T460 on "AA" alkaline batteries, and it'll keep you in contact for over 20-hours. Through in the fact that it's IP54 weatherproof, and it can handle light rain and water without any problems. That said, it is not waterproof in the strictest sense and you should not allow it to get submerged in water.
Things we liked:
A range of up to 35-miles
IP54 Weatherproof
Up to 8.5-hours battery life on rechargeables
Automatic weather warnings and other emergency alerts
Vox/iVox handsfree operation
Things we did not like:
Weatherproof rather than waterproof
Check the price on Amazon
Midland LXT630VP3
The Midland LXT630VP3 is a very affordable radio set that provides everything needed by an amateur radio listener or broadcaster who is just beginning to explore the form and functions of a two-way radio.
The most striking part of this radio is the range of distance on offer; an impressive 30 miles. In addition, with support for 36 channels and a small but adequately bright LCD screen, you can be sure that you don't miss on any broadcast in your vicinity.
Another unique feature of this compact radio set is that it offers a hands-free operation which is not generally found in even high-end sets. You get a pair of walkie talkies, a charging station, and a charger along with removable battery packs.
Midland LXT630VP3 is your best bet if you are just beginning your journey into the world of walkie talkie radios.
Things we liked:
Great coverage for a beginner device
Hands-free operation
Small, lightweight, and compact
36 built-in channels
Things we did not like:
The radio has no memory to store your settings. They must be reprogrammed every time the radio is turned on.
Check the price on Amazon
Cobra RX680
For users with an active outdoor lifestyle, the Cobra RX680 could be the ideal two-way radio to keep you and your group in constant contact.
The RX680 is a Family Radio Service (FRS) walkie talkie boasting a range of up to 38-miles, and an ultra-long run time of up to 18-hours thanks to the radios rechargeable Lithium Polymer batteries. The radio is IP54 rated, meaning it is both weatherproof and dustproof.
The radio has a built-in NOAA weather receiver to automatically alert you to any storms or other emergency weather conditions you need to be aware of, an Emergency Alert feature allows you to inform others of any dangers that may come your way by transmitting an alert tone followed by transmission of a spoken or incidental sound.
With 60-channels (more than most walkie talkies of this type) and 121 privacy codes, you can choose from 2662 channels to ensure only those intended to hear your transmission get it. And you can allocate 10-different call tones to your group to allow you to differentiate who's calling you on incoming calls.
The Cobra RX860 has a great set of features and I feel it bridges the gap between a regular walkie talkie, and a dedicated emergency preparedness radio like the Motorola Talkabout T480.
Things we liked:
Long range - up to 38-miles
IP54 water and dust protection
18-hour ultra long run time
NOAA weather alerts
Check the price on Amazon
BaoFeng BF-F8HP
The BaoFeng BF-F8HP is an advanced radio that provides more functions and power than a conventional walkie talkie, and as such you will need an Amateur Radio (Ham Radio) license to operate it. It is a fully programmable FM (frequency modulation) two-way radio and operates on both VHF and UHF frequencies to give you more options and controls.
This is a more complicated radio than a regular walkie talkie and you may find yourself having to refer to the manual to get the most from this radio, and while it does take some time getting used to, it is completely worth it.
Due to the type of radio that the BF-F8HP is, there is a great deal of flexibility on offer. It has 128-programmable channels, a customizable tri-color display, and there are three selectable power levels (Low – 1w, Med – 4/5w, High-7/8w) which means that you can use the extra power only when you need it. Else, simply use low power option and conserve the battery.
It comes with its own charging station, a wrist strap, a high-gain 7-inch dual-band antenna, earpiece kit and a belt clip. The BaoFeng BF-F8HP is a great choice for power users like security teams but equally good for radio enthusiasts who want a little more than a normal radio.
Things we liked:
Great coverage and extended range
Dual-band - VHF & UHF Operation
Up to 20-hours battery life
Fully programmable
Things we did not like:
You need an Ham Radio license to operate this radio
Check the price on Amazon
Uniden MHS75
The Uniden MHS75 is one tough-looking and acting radio that leaves a lasting impression when you first look at it. Made from a tough die-cast aluminum metal, the radio looks like it can definitely take a few falls.
Besides that, this radio is the only fully certified submersible radio in our lineup that can stay submerged in the 1.5 meters deep water for 30 minutes due to waterproof rating of IPX8.
It is a normal sized walkie-talkie radio that fits almost anywhere you keep it and provides a huge battery backup of 12 hours when charged fully. This is in part to its large 1040 lithium ion battery that also takes a while to fully charge (about 3-4 hours). You also get a very reasonable I year warranty on the batteries and a 3 year warranty on the radio.
With the Uniden MHS75, you can listen to US, Canadian, and leading international marine channels and also 10 weather channels. With an excellent sound quality, affordable, rate, and a bright display, you just cannot go wrong with the Uniden MHS75.
Things we liked:
A solid waterproof rating IPX8 allowing it to stay submerged for 30 minutes
Solid build quality makes it ideal for rough use
Large and bright display
Long lasting battery that gives 12-hour operation
3-year Manufacturers Warranty
Things we did not like:
The charging station is not waterproof
Check the price on Amazon
Buying Guide
Finding the best walkie-talkie for the occasion at hand requires some research. Some of the most important considerations for anyone looking to purchase a quality walkie-talkie are covered here. This guide will help you decide what features you need in your walkie-talkie.
VHF vs UHF: What Frequency Type Do I Need?
When it comes to frequency, there are two basic options UHF (ultra high frequency) or VHF (very high frequency). While somewhat similar in composition, these frequencies are never compatible with one another. So when buying in bulk, it is important to make sure all of your walkie-talkies are of the same frequency, to make sure they will work together.
In addition to being incompatible, there are also a few other marked differences which are covered below;

VHF Radios
Very High Frequency radios operate on frequencies between 136-174 megahertz with corresponding wavelengths of ten to one meters. Essentially this means the wave lengths are longer and closer to the ground than that of UHF, enabling them to cover a great distance with a small amount of power.
Because of this, these radios are a natural fit for open areas with little to no visible obstructions such as the sky, open bodies of water, or flat land masses such as golf courses. This frequency is well-suited for those who are working on or around large bodies of water, which is why VHF radios tend to be used exclusively for aviation and nautical communications.
However, it is important to keep in mind that because the transmission has to cover a greater distance, VHF walkie-talkies require a longer built-in antenna.
UHF Radios
Ultra High Frequency radios operate on frequencies between 400 to 512 megahertz, which in layman's terms means they are more powerful. Because the waves of a UHF radio are much shorter than that of a VHF radio, the waves can penetrate through wooded areas, steel doors, or even concrete structures without interference, making them the best two-way radios for walkie-talkie users.
Without a doubt, if you intend on using walkie-talkies indoors or combining indoor and outdoor usage, a UHF radio is definitely the best option.
For more information on VHF and UHF check out this excellent video:
FRS vs GMRS: What Service Do I Need?
Another important consideration for any prospective buyer is the service that the walkie-talkie provides. When it comes to walkie-talkies, there are two basic services available. So what is the difference between FRS and GMRS?
FRS
Family Radio Service radios have set a legal limitation of 500 milliwatts and will cover up to a quarter of a mile, possibly two miles with an antenna, but the coverage is still relatively short in distance as compared with other two-way radios.
However, if you are simply looking for a walkie-talkie for the occasional recreational outing with only a short range of coverage needs, these devices might be suitable. The selling points for FRS walkie-talkies are that they are inexpensive and do not require a license of any kind.
GMRS
General Mobile Radio Service radios come standard with 15 channels and tend to be more expensive than FRS radios, but they realistically cover up to five miles of distance and tend to be more reliable. Some packages will state up to 30 miles of coverage, but this is only if conditions are absolutely favorable and the person is directly in your line of sight such as staring down from a mountain on a perfectly clear day.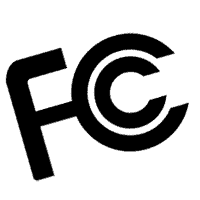 GMRS radios do require a license, which can be a turn off to some buyers. In order to obtain a license to operate a GMRS radio, an individual must be 18 years of age and apply for a permit with the Federal Communications Commission (FCC). No exam is required, but it does take a little time to obtain a license. However, the benefits are well worth the wait as these devices are much more durable and effective than the standard walkie-talkie you might find in an ordinary electronics store.
Durability: Under Which Conditions Will The Walkie-Talkie Be Used?
Durability becomes an important factor when the job at hand is one that requires a certain level of toughness. For forklift operators, construction workers, or linemen, a walkie-talkie can be easily dropped from a distance that would crush any cell phone on the market. In these instances, a brick format is usually the most practical choice, as these radios tend to be conducive for being treated roughly. In addition, they are simpler in nature allowing a user the ability to continue working with the convenience of immediate communication.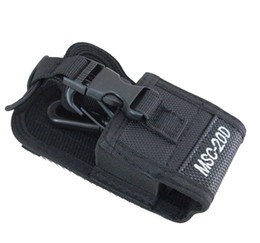 Other radios, specifically military ones, are built to withstand dust, shock, moisture, and harsh weather conditions. Similarly, walkie-talkies that are rated intrinsically safe can withstand combustible environments.
Regardless of the design, there are some precautions that users can take to increase the longevity of these devices. For example, most walkie-talkies come standard equipped with a belt holster that helps prevent drops. Protective cases can also provide an added layer of protection.
Size And Weight: Bigger Is Not Always Better
Walkie-talkies of the World War II era may have been chunky and heavy, but today's technology has made it possible to pack a ton of power into a small space, which is what walkie-talkie users are most often looking for when it comes to the convenience of staying in touch without the hassle of bulk.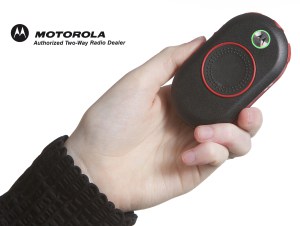 As such, most traditional two-ways radios can come in a size as small as six inches and a weight below five ounces. Some radios such as the Motorola CLP series are even below three ounces and stand at just over three inches. In these small walkie-talkies, the antenna tends to be retractable.
However, it is important to keep in mind that with a smaller-sized device often comes a compromise in range.
Transmission Power: How Many Watts Do I Need?
Depending on the model, a business radio tends to run between one to five watts. Obviously, the higher the wattage of the radio, the greater the range will be, as well as the price.
A one watt walkie-talkie with some obstructions will realistically cover up to approximately one mile, so a general rule of thumb is to think of each watt as being a mile per coverage. So if your device ranges upwards to 5 watts, you can expect it to reasonably cover roughly five miles of distance.
For more comprehensive information about transmission power, range and other things you can take a look at the following video:
Battery Life: What Type Of Battery To Choose?
One of the most consistent frustrations with a walkie-talkie is the battery life. Almost everyone can recall the days of being a child and using a walkie-talkie only to discover ten minutes later that the battery was dead. In a grown up world, a dead battery is not just a disappointment, but can often lead to a very dangerous situation, which is why being familiar with the various types of batteries is vitally important for a walkie-talkie user.
Lower end walkie-talkies tend to use AA or AAA batteries, but most two-way radios use either a Nickel-Cadmium, a Nickel-Metal Hydride or a Lithium-Ion battery.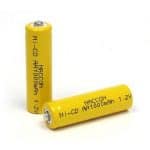 Nickel-Cadmium (NiCad) Battery
Nickel-Cadmium batteries tend to have a long life and don't have issues with overcharging. They are the cheapest and have been around the longest, but they are also the heaviest and can have issues with memory burn.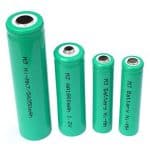 Nickel-Metal Hydride (NiMH) Battery
Nickel-Metal Hydride batteries are less susceptible to memory burn but can have issues with overcharging. They also tend to be more expensive. However, the investment is typically worth it, as they can last up to two years and are much smaller and lighter than a NiCad battery.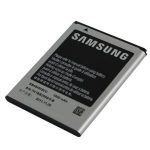 Lithium-Ion (Li-Ion) Battery
Lithium-Ion batteries are not prone to memory burn or overcharging, as they will not take another charge after they have reached a certain charging cycle. They also require a special charger and are the most expensive battery on the market. These batteries are ideal for devices with a high number of watts, as the power tends to drain more quickly the higher the wattage.
Channels: How Many Channels Do I Need?
If you want to use walkie-talkies to communicate with each other, you all have to tune into the same frequency band, which is called a channel. With a walkie-talkie you can send and receive on a channel, but the major drawback is that the same frequency channel is used for both things, so only one person can talk at a time.
More channels essentially provide more versatility and privacy. Depending on the type of radio, the number of channels can range from as low as two channels to seven channels with FRS radios and up to 30 or more with some GMRS radios.
However, most walkie-talkies on the market nowadays have a privacy codes feature, which will essentially let you subdivide the available channels on your device. The number of channels you might need all depends on the number of individuals who will be communicating at any given time. If you are going to use your walkie-talkies for hunting you can probably suffice with a few channels, but a police station with over 500 servicemen on staff may need a radio with over 200 channels.
Other Features To Consider
While all the factors considered above are enough to help you choose the perfect walkie-talkie for yourself there are some more features that you might find interesting. Here is a list of some of the most common features that the latest walkie-talkies have:
Display Screens (may include timers, alarms, weather alerts, and other notifications)
Voice Activated Transmit (VOX)
Clones (allows you to manage your device from a computer)
Multiple Channels
Silencers
Key Pad Locks
Weather Channels and Weather Alerts
Animal Alerts
Ring Tones and Silencers
Out of Range Alerts
Vibration
Illumination
Eavesdrop Reducers
Antennas
Holsters and Belt Clips
Battery Types and Chargers
And if you want to take your walkie-talkie with you on a holiday abroad don't forget to check if you need a power plug adapter to be able to charge your device.
Brands
While there are various companies that produce great walkie-talkies, some brands have established their reputation for producing the best two-way radios. If you want to buy a good walkie-talkie then you should check out the devices produced by the brands that we have discussed below.
Cobra
One of the biggest names in the world of walkie-talkies is Cobra. This brand produces great quality devices that have various incredible features. The company is known for producing all kinds of top walkie-talkies.
You can find Cobra walkie-talkies that are long range, have water resistance and are long lasting with different power options. These walkie-talkies are great for cruise ships, long trips and can work perfectly both indoors and outdoors.
There are different models produced by the company and you will definitely fall in love with their products. The Cobra walkie-talkies are reliable and powerful. If you are looking for a good companion for your trip, then you should definitely check out these models from Cobra, such as the Cobra MR HH350.
Motorola
The brand Motorola is known around the world for producing high quality electronic products. The Motorola products include mobile phones, walkie-talkies and several other devices that not only have amazing features but are also long lasting.
Motorola produces various series of walkie-talkies, and there are numerous great models available in the market, such as the MS series, the MU series and the MR series.
The walkie-talkies from Motorola are not only durable, but they have some amazing specs such as long distance range, water proof and tough exterior, reasonably priced and get NOAA alerts. You can use Motorola walkie-talkies to communicate with the world and these devices are perfect for hunting trips or camping. The Motorola walkie-talkies are an excellent option if you are looking for a good set to buy.
Midland
Another amazing brand that produces walkie-talkies is Midland. There are various incredible models available in the market from this company, such as the GXT1050VP4 and the LXT600VP3. People all over the world use and trust this brand.
Midland is known to be one of the most successful companies that produce electronic devices. The walkie-talkies from this brand have various remarkable features which would be perfect for taking them on long trips. You can use these devices for all kinds of purposes and you would not be disappointed in their quality.
Midland walkie-talkies have some old and some unique features and these devices would last you for years because of their tough body and rechargeable batteries. With multiple power options, and incredible specs, a Midland walkie-talkie will be perfect for you and you will not regret investing in them.
Uniden
If you search for the world's leading companies that produce communication devices, you will definitely come across the name Uniden. The products from this company can easily be found in any market and are immensely popular around the globe.
Uniden walkie-talkies have some amazing features that will be perfect for you. These devices can be used for all kinds of purposes and there are some high end models which have remarkable reception and keep you updated with news and alerts no matter where you are located. Not only can you communicate with people you are traveling with but these devices can even be used to connect with the other people.
So if you want one of the best two-way radio that is also reasonably priced and durable then you should definitely take a look at Uniden devices, for example the SX407.
Binatone
Don't hesitate to look into Binatone walkie-talkies for two-way radios that can stand the test of time. The brand has been in the consumer electronics industry since 1958, offering everything from cassette players to audio towers, clock radios, world receivers, and transceivers.
Among Binatone's best models are the Binatone 100 Latitude and Binatone 150. The former boasts a talk range of two miles, while the latter has a better range of over three miles. Whichever you choose, expect that these walkie-talkies are convenient to use and effortless to operate.
Icom
Icom is famous for producing easily accessible and affordable options for two-way radios. Despite being inexpensive, you will find models that come with a reminder switch, a huge LCD screen, long battery life, and the ability to subscribe to various channels.
What's more, Icom walkie-talkies have an impressive talk range of up to 6.2 miles. Even with this many additional features, what's remarkable is that they still fit in the palm of your hand.
Retevis
Retevis is yet another market leader in the development and manufacture of two-way communication devices. Since 2008, it has specialized in serving affordable wireless transceivers and accessories for personal and commercial use. Its product line also includes amateur radios, business radios, and outdoor waterproof radios.
From North America and Europe to 180 more countries worldwide, you will find Retevis walkie-talkies. The brand is also proud to say that all its products have JATE, TELEC, PSE, RCM, CE, IC, FCC, and ROHS certifications.
Kenwood
Over the years, Kenwood has earned a reputation as a trusted developer and manufacturer of high-end audio products. From solid construction to enhanced audio quality, you can expect only the best from this brand.
Kenwood's line of walkie-talkies includes units with a wide variety of advanced data capabilities, voice functions, and other additional features. They can cover large distances, provide more than 16 channels of excellent sound, and operate even under harsh weather situations.
Types Of Walkie-Talkies
Knowing there are various kinds of walkie-talkies available in the market, choosing the right one can be rather difficult. To do so, the first you have to decide which type of model you want. There are different types of walkie-talkies depending on the purpose, let discuss these types in further detail.
Walkie-Talkies For Kids
Kids around the world love to play with walkie-talkies and so it makes for a good gift for children. If you have a child at home and want to gift them a good pair of walkie-talkies you can easily find various models in the markets. Kids can take these walkie-talkies to camping and other trips as well and use it for fun.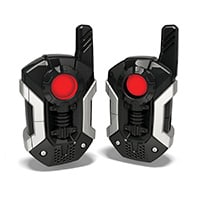 The best walkie-talkies for kids are made with lightweight plastic and the models are brightly colored to make them attractive for children. The batteries are not as powerful as the bigger models, but they can still make playtime fun for your child.
The range is not very far, but there are certain models that have numerous other features which cover up for the short range. A great set to check out are the ones from Spy Gear.
Long Range Walkie-Talkies
Walkie-talkies are good for communication and receiving weather alerts on long trips. And if you love taking hiking trips, and long trips through tough areas, you will need a device that has a good range so you can stay connected with the world even in those areas where your cellphone fails you.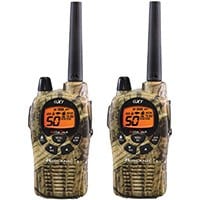 There are some very goodlong range walkie-talkies available on the market with different ranges. The range usually increases with the watts that the walkie-talkie uses to power up. You can find walkie-talkies with diverse ranges, starting from 8 miles and reaching up to 30 miles or more.
If you are on the market for a long distance walkie-talkie you should definitely check out the Midland GXT1050VP4.
Waterproof Walkie-Talkies
While you are on a camping trip or going for hiking, you need a device that is able to withstand tough conditions and doesn't get damaged if it falls in water or when it rains. There are various good waterproof walkie-talkies available on the market that have been made durable to withstand the harsh weather conditions.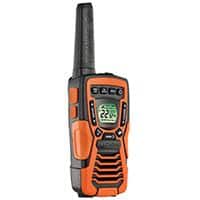 Walkie-talkies provide you with the way of communication even in those areas where your cellphone doesn't get any reception. So if you want to stay in touch with the world on your long trip, then get a walkie-talkie that not only has a good range but is also durable.
Walkie-talkies are made water resistant by covering the body with a surface that prevents water from seeping into the inner machinery. There are some models that are able to float on the surface, such as the Cobra CXT 1035R. Get yourself a durable walkie-talkie to take on your next trip.
Walkie-talkies provide you with the way of communication even in those areas where your cellphone doesn't get any reception.
So if you want to stay in touch with the world on your long trip, then get a walkie-talkie that not only has a good range but is also durable.
Walkie-talkies are made water resistant by covering the body with a surface that prevents water from seeping into the inner machinery.
There are some models that are able to float on the surface, such as the Motorola T600. Get yourself a durable walkie-talkie to take on your next trip.
Walkie Talkie FAQs
1. What is the difference between walkie talkies and two-way radios?
One of the most important characteristics of a two-way radio is its ability to broadcast and receive radio signals. This feature is what makes it different from a radio, which can only receive signals.
A walkie-talkie is a type of two-way radio that you can carry around. It is a handheld transceiver that allows you to communicate with others over the radio while walking. It is for this reason they are referred to as walkie-talkies. Some also call them handy talkies, portable transceivers, or HTs.
2. How long do batteries last in walkie talkies?
A two-way radio's battery typically lasts anywhere from 18 to 24 months. In most cases, it runs on rechargeable batteries that you can charge, use, and recharge multiple times.
3. Can any walkie talkie connect to another?
Yes. Regardless of the brand, standard walkie-talkies use either FRS, GMRS, or a mix of both. All FRS and GMRS radios use the same frequencies, which makes them compatible.
Remember to keep your walkie-talkies on the same channel because different walkie-talkies have preset channels set differently. If your devices are set with the same channel and code, you can connect them easily.
4. How far can walkie talkies reach?
Apart from solid construction, the range of a walkie-talkie is one of the most important factors to consider when buying this gadget. In some ways, a walkie-talkie works similar to a Wi-Fi or Bluetooth device.
A good-quality unit can reach a distance of 25 to 30 miles. This range can change when conditions are not ideal, but you can achieve reliable communication when set in a clear medium. Always remember that distance, location, and geography all affect a walkie-talkie's performance.
5. What is VOX on a walkie talkie?
The VOX in a walkie-talkie means voice-operated exchanged or voice-activated transmission. With it, the radio turns on automatically when you talk and shuts off after you've been silent for a while.
Since the radio mic is always listening, it allows hands-free use. Once it detects your voice, it will start and stop the broadcast as you speak. This feature eliminates the need to press the PTT or push-to-talk button constantly.
6. How to extend range of walkie talkie?
You can extend the range of your walkie-talkie by utilizing signal boosters or repeaters. Even better, they also enhance the functionality of your walkie-talkies' built-in features.
You'll want to consider its signal strength and antenna attributes, too, as these built-in components also affect the range. Keeping an eye on weather forecasts and avoiding obstacles is also beneficial.
7. How to fix walkie talkie static?
Users of marine radio walkie-talkies frequently express their dissatisfaction with static audio quality. If you're getting a lot of static while trying to send a message, your microphone is likely having trouble connecting.
As a precaution, check to see if the battery connectors are unclean. If they are, you can use a pencil eraser to quickly and effectively clean them. At the same time, you might want to ensure that the antenna is not missing or loose. Lastly, check if the connector for the antenna is securely attached.
8. How to find walkie talkie frequency?
The basic theory holds that the higher the radio is from the ground, the greater its range will be. Since the distance is in kilometers, and the height is in meters, you will have to compute.
The lower the frequency, the greater the distance over which the device can transmit radio signals. If you want to improve the penetration of the signal within the building, go for a unit with a higher frequency.
9. Are walkie talkies allowed on planes?
Yes, you are allowed to bring your walkie-talkies on a plane. It is permissible to transport them in your carry-on bag or checked bag. Just make sure that they fit under your seat or in the overhead bin.
In line with this, you must be aware of the TSA's battery regulations. There are restrictions on the size and quantity of batteries. Even if you comply with all TSA regulations regarding the transportation of walkie-talkies on a plane, the ultimate approval is still in the hands of TSA employees.
10. Are walkie talkies traceable?
Walkie-talkies are believed to be challenging to track. Nevertheless, you can still trace their exact location, though it may be less accurate than GPS devices. You can only do this when the unit is turned on because it releases radio waves. So long as there is radio triangulation, fox hunting, or trilateration, you'd be able to locate walkie-talkies.
Enter your text here…
Conclusion
While there are thousands of walkie-talkie models available in the market, you need to do a little research before buying one. There are some really good models available that are worth investing in, and there are certain brands that produce the best walkie-talkies in the world.
In our walkie-talkie reviews top 5, the Midland GXT1000VP4 impressed us the most with its design, build quality and an array of features and functions for a very affordable price. You get weather alerts, can send an SOS in emergency, and transmit signal without pressing a button. The sound quality is an icing on the cake.
The other contender that comes very close is the Uniden MHS75. This device also has some great features. It is very well built, is waterproof (can stay fully submerged for 30 minutes), and last upto 12 hours due to its large 1040 lithium ion battery.
However, if we were to pick one out of these two, it would have to be the Midland GXT1000VP4 with its overall value-for-money quotient. Though slightly more expensive than the Uniden MHS75, it more than makes up for it with its useful features.