How To Use A CB Radio – Everything You Need To Know
Operating a CB radio is a lot of fun. In a world where technology has moved far beyond this form of communication, you would think that people aren't really using citizen band radios anymore. Yet they are a niche trend that transcends technology and has persisted in terms of popularity over the years. Understand that they aren't toys, yet they can still be a very cool way to communicate. Here is everything you need to know about how to use a CB radio.
Range
While a citizen band radio isn't a smartphone or some other form of modern equipment, you still need to understand the technology. What's the radius for a CB radio? The simple answer to that question is 40-100 miles. There are different types of devices and antennas, so keep that in mind if you have yet to purchase your equipment.
Purpose
What is your purpose for using one of these radios? Were you aware that they can be used to make contact with police during emergencies? That's just one of the reasons why they aren't toys. Naturally, you can use your cellphone for emergency contacts, yet there are mountainous environments and other areas where your smartphone isn't going to be all too reliable. Therefore, people often use CB radios on road trips.
Handle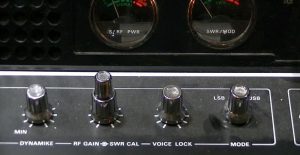 You're going to need a handle. Don't go with Candy Cane. Can you imagine how many people have already thought of that after the popular Joy Ride movie trilogy? Come up with something unique and individual to you, a handle that represents who you are in some way. Have fun with it, and once you've chosen a handle, it's time to move on to the next step.
Price
You're not going to need to have the most expensive CB radio out there if it is for personal use. There are systems people buy as communication setups at work, but if you're buying for personal reasons, save yourself a little money. The more basic CB radios are really neat and sufficient for personal use. If you have already purchased your citizen band radio, then you're ready to do the mounting.
Mounting The Radio
Are you going to put the device in your vehicle? You likely have mounting hardware that came with your radio, and instructions, too. If you went with a more basic CB radio, installation isn't difficult. Additionally, there are other places you can mount your device, and it's entirely up to you where you want to place it for personal use. Keep in mind, however, that the next step is mounting the antenna.
Antenna
There are antennas that are quite large, and then there are smaller ones that are much easier to install. You can install them on the roof of your home, on your vehicle, on a motorcycle and well, anywhere you like. What you will want to do is to make sure you understand how the antenna you purchase needs to be installed so that you're confident about getting the job done. You can always reach out to someone for help in terms of installation though.
If you would rather not have to worry about even the slightest bit of difficulty in terms of antenna installation, there are magnetic antenna options. That certainly does make it easy!
Channels
Now it's time to familiarize yourself with the channels. This is going to be fun. You have your CB radio mounted, the antenna in place, and you're ready to go.
How many channels are there? There are 40 of them, and there are codes and lingo to learn, too, for communication purposes. While you have your handle and are excited, you might want to hold off for a minute before you just jump in there and start communicating. Enjoy getting to know the channels and codes first.
If you want a popular place to start, put it on Channel 19. Once you've settled in to a channel and have listened for a moment, you can do a radio check. This is your first opportunity to speak, and you do want to make sure you're connected for future purposes. All you have to do in this instance is ask for a radio check.
CB Radio Etiquette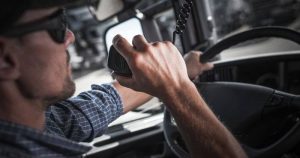 Keep in mind that you need to understand the rules of CB radio etiquette in order to communicate properly. It's not about the codes in this case. Those you will learn over time. It's about waiting your turn, being polite and getting familiar with understanding other people's intentions for using the radio. For example, you might do a radio check, and a trucker nearby could respond to your check. That doesn't mean he or she wants to talk for the next 30 minutes.
People use citizen band radios for different reasons. You might want to listen, or you might have family or friends that use CB radios to communicate. It would be really neat to communicate that way with someone that shares the same interest as you.
You're likely to also discover quite a few interesting conversations as you switch through various channels, if you choose to do so. You can also find one of the more popular channels, like channel 19 and just keep it there. Or if you're using it as a fun form of communication between yourself and others in the area, then you might want a channel that is used less frequently.
Emergency Services
The last thing that you need to know about using a CB radio before you get ready to have some fun is how to use it to contact emergency services. Channel 9 is for emergency services, so keep that in mind if you're ever needing to use your citizen band radio for that reason.
Other than that, once you get everything setup, it's time to issue that radio check and get started!