Are you planning a ski trip and wondering what walkie-talkies are good for ski trips? If so, you've come to the right place! Walkie-talkies can be an invaluable tool on ski trips. They allow people to stay in contact with each other even when they are miles apart, ensuring that everyone is safe and accounted for.
When shopping for ski walkie-talkies, look for models with good battery life and features such as VOX (voice activated) technology. Additionally, consider the device's water-resistance ratings so you can ski in the wet and snowy weather without worry.
In this article, we will discuss the best walkie-talkies for skiing on the market today, as well as their benefits and features. So read on to find out more about ski walkie-talkies and why they are great for ski trips!
Why Do You Need Walkie-Talkies For Skiing?
Our phones are great for keeping us in touch with others, but ski trips often involve conditions that are difficult for proper cellular connections. For example, ski slopes can have limited service, and heavy snowfall can interfere with phone signals.
Walkie-talkies offer a reliable way to stay in contact on ski trips. They're usually small enough to fit easily into a coat pocket or ski bag, and some models even come with built-in clip-on straps, so you don't have to worry about them being lost or dropped in the snow.
Walkie-talkies also allow skiers and snowboarders to communicate while they're far apart from each other, which helps keep everyone safe and accounted for. This is especially important if there's an emergency or one skier gets lost.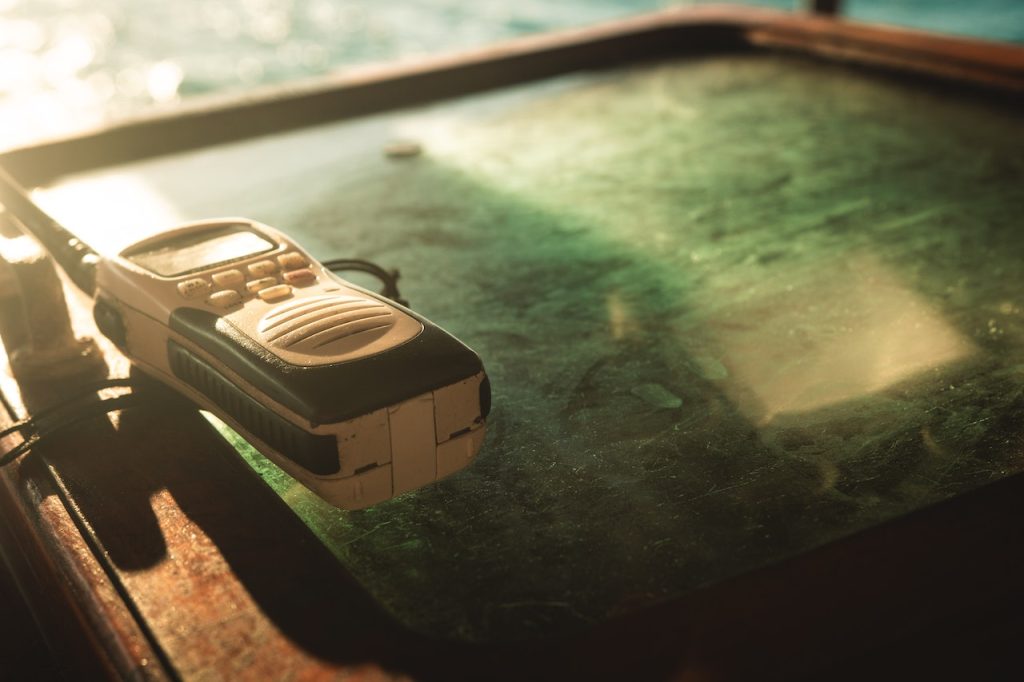 Finally, ski walkie-talkies can also be a great way to stay connected with your ski group or instructor on the slopes. This way, you can easily ask questions and receive timely answers without taking off your ski gloves.
With all these benefits, it's no wonder that ski walkie-talkies are becoming increasingly popular among skiers and snowboarders alike!
Best Walkie-Talkies For Skiing
Now that we know why walkie-talkies are essential for ski trips, let's look at some of the best models available on the market today:
1.   Midland 50 Channel GMRS Radio
One of the best ski walkie-talkies available today, this two-way radio has a range of up to 36 miles and is designed to be used in extreme weather conditions, including heavy snowfall and freezing temperatures.
The three AA batteries powering the Midland 50 Channel GMRS Radio will last for up to 10 days, making it a great option for ski trips. It also has built-in VOX (voice-activated) technology, so you don't need to press any buttons – just start talking, and your message will be sent out!
The NOA weather scan feature is also a great addition, as it allows skiers to keep an eye on the weather while they ski. With this feature, you can be sure that everyone in your ski group is aware of any unexpected changes in the forecast.
Overall, the Midland 50 Channel GMRS Radio is a great ski walkie-talkie and an essential tool for ski trips. It's reliable, has long battery life, and boasts a wide range of features – all at an affordable price!
Midland GXT1000VP4 Long Range FRS/GMRS Walkie Talkie
Things we liked:
Supports 22-FRS and GMRS channels for maximum flexibility.

Choose between rechargeable or AA batteries for extended talk time.

Exceptional audio quality.

Built in weather alert feature keeps you safe by notifying of changing weather conditions.

Rugged construction means these radios can handle the toughest conditions.
Things we did not like:
Use of GMRS channels requires an FCC license.

Real world range of 1 - 1.5 miles in normal situations.

Headset could be uncomfortable with extended usage.

A weatherproof rather than waterproof radio.
Check the price on Amazon
Check price on Walmart
We earn a commission if you make a purchase, at no additional cost to you.
Pros
Long range of up to 36 miles
Decent battery life
VOX (voice-activated) technology
LCD display
Cons
Only splash-resistant, not waterproof
Inferior sound quality at long distances
2.   Backcountry Access BC Link 2.0
This ski walkie-talkie is designed to provide reliable communication between ski partners and other ski buddies when tackling difficult paths in the backcountry. The BC Link 2.0 features an impressive range of up to 40 miles with clear sound quality, allowing ski buddies to quickly communicate and relay important information on the go.
This walkie-talkie is also water-resistant and comes with rechargeable 2300 mAh lithium-ion batteries that can last up to 400 hours on a single charge, making it perfect for long ski trips without needing to worry about running out of battery during your journey. However, there is no indication on the screen when your battery is running low, so you need to keep an eye on the remaining charge.
The BC Link 2.0 ski walkie-talkie also features a noise-canceling microphone that eliminates background noises and allows for crystal clear sound quality even in windy ski conditions.
So, if you're looking for a ski walkie-talkie that could keep you connected throughout your ski trips, then the Backcountry Access BC Link 2.0 is definitely worth considering. Take it along on your next ski trip and explore with confidence!
Pros
Long range of up to 40 miles
Excellent battery capacity
Clear sound quality
Glove-friendly buttons
Water-resistant
Cons
No indicator for low battery
3.   Retevis RT18 Two-Way Radio
The Retevis RT18 Two-Way Radio offers ski trip participants up to 1.5 m of range, ensuring that parties are able to communicate quickly and reliably even when spread out over a large ski resort.
The Retevis RT18 Two-Way Radio also features a bright LCD display, making it easy to read even in harsh sunlight conditions commonly encountered on ski trips. Its rugged construction also ensures its durability in wet and cold conditions that are often encountered while skiing.
Finally, the RT18 comes with rechargeable lithium-ion batteries that provide up to 12 hours of operation time per charge – perfect for long ski days!
The only gripe skiers may have with the Retevis RT18 is that in crowded places, users may find it difficult to maintain a consistent connection due to interference from other walkie- talkies. However, this is a minor issue and should not discourage ski groups from using the Retevis RT18 Two-Way Radio for their ski trips.
Overall, the Retevis RT18 Two-Way Radio provides ski trip participants with secure communication over long distances at an affordable price point. With its range of features, ski trippers won't have to worry about getting lost or stranded on their ski adventures!
Pros
Up to 1.5m of range
Bright LCD display
Rugged construction
Low profile
Cons
Interference from other walkie-talkies in crowded places
Battery drains faster
4.   NOAA Rechargeable Walkie-Talkie
NOAA Rechargeable Walkie Talkies are an excellent choice for ski trips, as they feature weather alert capabilities powered by the National Oceanic and Atmospheric Administration (NOAA), allowing you to stay informed about changing ski conditions.
This license-free device also has a long range of up to 10 miles and operates on NOAA weather channels, allowing you to keep in touch with your ski group even when you're out of sight. It also has 22 channels which can be used for private conversations when needed.
It's compatible with any FRS/GMRS walkie-talkie, so you can communicate with other ski groups in your area. Its rechargeable batteries make it an ideal choice for ski trips, as you don't need to worry about running out of power.
For ski groups looking for reliable walkie-talkies at an affordable price point, NOAA Rechargeable Walkie Talkies are a great choice! So be sure to bring these along on your ski trip for extra peace of mind.
Pros
Weather alert capability
22 channels for private conversations
Compatible with any FRS radio
Rechargeable batteries
Affordable
Cons
Smaller than average LCD display makes viewing in low light conditions difficult
Unreliable PTT button
Bottom Line
As mentioned above, there are a number of excellent walkie-talkies available for skiing. If you want to learn more, check out our walkie-talkie buying guides on Walkie Talkie Central.