When you are camping for a longer period of time, you understand how important a camping radio can be. Instead of going crazy in a quiet campsite for the entirety of your trip, you can fill the campsite with the fun and background noise that camping radios can offer. By reading on, you can learn more about the different types of camping radios that you can choose from as well as what you should look for when buying a camping radio.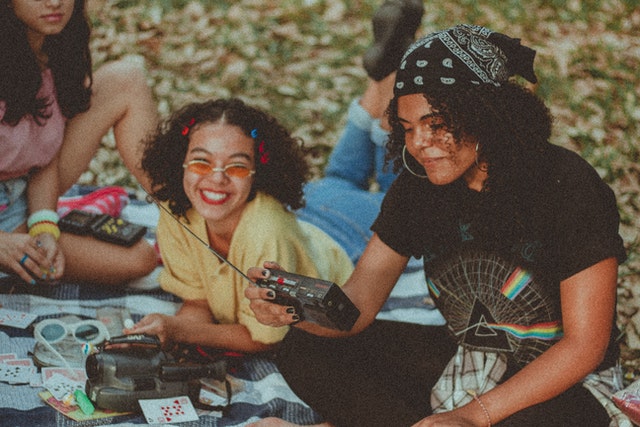 Different Types of Camping Radios
There are really so many different camping radios to choose from, which can be broken down into a few categories. You will want to choose one that really works for your needs, so knowing your options can be a great starting point. Here are the different types of camping radios.
Battery Powered
Battery powered camping radios are probably the most common type of camping radio and the easiest to find when shopping in typical stores. However, they also have the downside of they are battery powered. The battery life may be limited, and these batteries tend to lack durability that some other options have. For instance, if they get wet the radio may not be usable. You can usually recharge the battery using an outlet or the car cigarette lighter.
Solar Powered
Solar powered radios typically have an internal battery that is rechargeable that can take solar charge. Camping radios don't really require too much power, so the solar charge in the batteries can last a long time. You can always keep these charged just using the sun, which can ensure that you can enjoy the radio for a long time during your trip.
Crank Radios
The final option is a crank radio. These are a popular choice for those who enjoy backpacking because they are lightweight and smaller. They have an internal rechargeable battery, much like with solar powered radios. However, these will require you to use the mechanical crank in order to recharge the battery.
Features to Look for When Choosing Camping Radios
Now that you know what your different options are as far as the camping radios go, it's important know what you should look for when you are deciding on the right option for your needs. Here are some important things to look for when you are buying a camping radio.
Battery Life
Battery life can always be an important feature when you are looking for anything when going on a camping trip. What do you need the camping radio for? Do you want it for entertainment throughout your time at the campsite, or are you just looking for something to get the news or daily weather while you are camping? How you intend to use the camping radio can determine how much battery life you actually need. If you are looking for something for entertainment purposes while you are camping, you need something that has a minimum of 20 hours of battery life. Otherwise, you can get away with a lot less battery life.
Alerts
The camping radio is more than something that you use for entertainment while you are camping. You want something with an alert system feature. Ideally, you should look for something like a NOAA or Public Alert feature. When you see these logos, you know that you are getting different stations that are specifically made to provide alerts for weather or other warnings that you will need while you are camping.
Reception Quality
Of course, reception quality is important to look when choosing a radio. A camping radio that you can't listen to because it has such poor reception quality is no good to you. When you're out in nature, you may not always get the reception that you would with a radio in the city that you are used to. Even with a decent reception quality in the wilderness, you will still have to mess with the antenna or positioning of the radio to get the best reception.
Durability
Camping requires you to have rugged items that can keep with your adventures. Unexpected bad weather can happen at any time. You may end up dropping the camping radio while you are backpacking or hiking to your campsite. You need a camping radio that can stand up to the potentially adverse conditions that can sometimes occur while you are camping. Look for the IP rating to see how resistant to dust and water the radio is.
Conclusion
Camping radios can make any longer camping trip into one that is far more enjoyable. By knowing the differences between the different options as well as what the top things to look for are. The advice here can give you the knowledge that you need to buy the perfect camping radio for your needs.