Are you ready to buy your first police scanner? Perhaps you're upgrading from an entry-level analog scanner to a digital unit. Either way, this guide was designed to help you find the best digital police scanner for your unique needs.
As the world becomes a more chaotic place, more people than ever are investing in police scanners. We understand that it's difficult to select a scanner that is both functional and affordable, so we hope to simplify the shopping experience by introducing you to five of our favorites.
Best Digital Police Scanner
Digital Police Scanner Product Reviews
Why buy a police scanner at random and hope that it fits your needs? You're better off spending a little time reading our reviews to discover some of the best digital police scanners on the market today. We do the research so that you can make a smart buying decision.
Uniden BCD996P2
If you're interested in a base digital scanner that can also connect into a vehicle for mobile use, you should definitely consider the Uniden BCD996P2 . The transceiver is contained in a durable box that gives you great flexibility for use at home, while on the road or even at festivals and other events away from your base.
The Uniden BCD996P2 will also give you access to more frequencies than you can reach with other scanners within the same price range. Not only is it compatible with some Motorola frequencies, but it connects with LTR trunked systems, phase 1 and 2 radios and many other technologies sharing the airwaves today.
There are also some advanced features that you won't get with many competing digital scanners, including close call RF capture. This technology allows the scanner to automatically detect nearby transmitters and connect with no effort on your part.
Things we liked:
Advanced memory capability
Close call RF capture feature
25,000 channels allocated dynamically
Motorola compatible
Things we didn't like:
Programming is complex
Documentation is useless
Uniden HomePatrol II
We can recommend the Uniden HomePatrol II as a top digital police scanner for those with the budget to buy a high-end scanner in addition to replacing the antenna. The low-quality antenna is the big downside to this Uniden scanner, but that just gives you the opportunity to buy the antenna of your choice to maximize your reach.
This is a home base scanner that is designed to remain stationary, and it features a modern touchscreen. Many users find the screen much easier to use than the small buttons that are featured on many home base and handheld scanners.
Are you wondering why we're recommending a digital scanner that has a low-quality antenna? We think it's still worth the money because the antenna is easily replaced, and the unit is far easier to program than most other digital scanners sold today. This makes the Uniden HomePatrol II ideal for those without technical knowledge.
This unit also has some convenient features. You can record and playback frequencies, and the instant replay allows you to keep up with frequencies even if you're interrupted.
Things we liked:
Easy to program
Record, playback and instant replay features
Touchscreen design
Things we didn't like:
Low-quality antenna
Price is prohibitory for some buyers
Uniden BCD436HP
The Uniden BCD436HP handheld digital scanner is part of the Uniden HomePatrol series, and we appreciate that it's compatible with tier I and II Motorola TRBO radios. This increases your reach and allows you to connect with more frequencies in your local area.
While we were unimpressed with the absence of a user guide to help make sense of the software for advanced programming, we acknowledge that it's easy to program if you just use your zip code. We consider this a good digital police scanners if you don't care about the advanced programming and want something that is easy to setup with basic features.
When fully charged, you can expect this handheld scanner to last up to eight hours. It does require three AA batteries, and it weighs one pound. That may not seem like a lot, but it is heavier than some competing handheld scanners.
Things we liked:
Easy to program by zip code
Motorola TRBO tier I & II compatible
Long battery life
S.A.M.E. weather alerts for U.S. and Canada
Things we didn't like:
Cannot charge while in use
Software lacks user guide
Heavier than other handheld scanners
Whistler WS1065
The Whistler WS1065 is the most affordable digital police scanner to make our list, and we're pleasantly surprised at the features offered. For starters, it automatically tunes into your local storm-spotter frequencies, allowing you to potentially hear about incoming bad weather before the local stations report it on television.
The Whistler WS1065 is a desktop police scanner that is designed to remain stationary, and it's a compact unit that weighs less than three pounds. Once you find frequencies that you want to listen to, the memorization feature will store those frequencies for a short period of time. This makes it easy to tune back into those same frequencies later.
We were also impressed by the programming menus that give users some guidance when setting the scanner up. While the process is still complicated and may confuse those without technical knowledge, the menus do provide more guidance than most user manuals offered with other scanners today.
Things we liked:
Intuitive programming with menus
Free-form memory instead of outdated memory banks
Instantly picks up storm-spotter frequencies
Affordable even at full price
Things we didn't like:
Programming is difficult at first for those without technical knowledge
Whistler WS1040
We can recommend the Whistler WS1040 as the best digital police scanner if you're interested in a lightweight portable device with an affordable price tag. It weighs less than nine ounces and features convenient menus that make the programming process a bit more intuitive.
This doesn't mean that it's easy to program if you have limited or no technical knowledge. The menus are helpful, but you should still reserve at least a few hours to get the scanner completely set up.
One thing that we like about the Whistler WS1040 is how easy it is to find what you want after the setup process. Frequencies are scanned and grouped according to shared characteristics, and then a free-form memory system makes it easy to go back to frequencies that you listened to in the recent past.
In addition to hearing output from your local police, fire and EMT stations, this scanner makes it easy to pick up frequencies used by storm spotters. You can potentially learn about inclement weather before it's reported on television when this feature is used wisely.
Things we liked:
Affordable even at full price
Intuitive programming with menus
Advanced scanning and grouping feature
Automatically connects to storm-spotter frequencies
Digital AGC
Things we didn't like:
Programming is complex for beginners
Digital Police Scanner Buyer's Guide
Now that many states are switching to advanced digital radio systems, you're likely to need a digital scanner to pick up activity from your local police, fire and EMS stations. Even if your state is still using an older system that is easily intercepted by a cheaper analog scanner, you will likely have a more pleasant scanning experience if you invest in a higher quality digital scanner.
While it is legal to listen to a police scanner in your home according to federal law, some states and cities require users to secure a license. It's important to check your local ordinances online before you invest in a scanner.
Setting Up Your Digital Scanner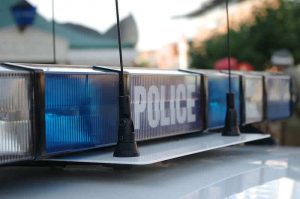 Even the best digital police scanners don't come ready-to-use right out of the box. You will need to go through a programming process first, which allows your radio to detect and sync with frequencies used by your local police and emergency response centers.
Some digital scanners are easier to program than others, and we introduce you to some of the more user-friendly options in the review section of this guide. Some scanners offer fast zip-code setup, which allows you to put in your zip code to tell the radio which frequencies to search for in your local area.
Even the more complex scanners are often well worth the investment once they're set up, and you always have the option of paying someone to do the programming for you.
Mobile vs. Base Police Scanners
Your first challenge is deciding whether you want a mobile or base police scanner. Mobile units are either handheld or designed for installation into your vehicle. Base scanners are tabletop designs that sit in one place.
If your goal is to pick up police, fires and EMS activity while at your home, office or another place, you may need a base scanner. If there is any chance that you can use the scanner beyond your home, you should look for a portable unit.
Keep in mind that you can still use a handheld digital scanner as a base station. It may have different features than your typical base scanner, but it will work whether you're sitting in one place or traveling across the country.
Selecting a Digital Police Scanner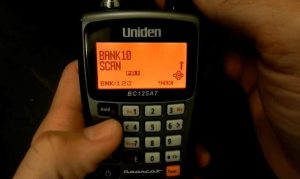 We feature five highly recommended digital police scanners in this guide, and we're confident that most people will find what they need right here. While it's tempting to jump right to the cheapest digital police scanner offered, we encourage you to learn more about all of your options before making a final decision.
The low price tag is irrelevant if you end up with a scanner that's incompatible with your intended use. Any of our recommended products are of high quality, but every user must find the scanner that fits their functional needs as well as their budget.
Conclusion
If you have some technical knowledge or have the patience to maneuver through a complex programming routine, we would recommend the Uniden BCD996P2 scanner. It gives you at-home and on-the-go functionality at a reasonable price, and it come with some advanced features that make using the scanner more enjoyable.
For those with less technical knowledge and patience, the best digital police scanner out there today is probably the Uniden HomePatrol II. It's the easiest to program and still comes with some advanced features. Just keep in mind that you will need a better antenna.