Knowledge is power, and being able to know what's going on in your community is one of the easiest ways to empower yourself and keep you and your family safe. One of the best ways to know exactly what's going on in your community is to be able to listen in on police and emergency services radio frequencies, something that can be accomplished with a police scanner.
A police scanner will give you valuable knowledge about your community, as well as alerting you to any severe weather alerts or public emergencies. As useful as this tool is, it's very difficult to find a scanner that works for all of your needs, since the range of channels and user ease varies from scanner to scanner.
This article will discuss the best police scanner for a car, as well as some main criteria to look for when you purchase one.
Best Police Scanner For Car
Product Reviews
There are three separate police scanners for in a car that we're reviewing in this article. We'll have pros and cons for the separate model, as well as what might be unique to each, to help you make the best decision possible for your specific needs.
Uniden BCT15X
The Uniden BCT15X is equipped with GPS support and the ability to capture conversations in your general vicinity with both close call and trunking technology.
The Uniden BCT15X also comes with the police and other emergency services frequencies pre-programmed by state, so once your GPS is up and running, you'll be able to access some of the basic channels for your area immediately.
This scanner is capable of capturing 9,000 separate channels, an impressive range for a desktop model. However, while the scanner has plenty of channels, it does not come with instructions, meaning that programming it becomes a bit of a guessing game.
The Uniden BCT15X is packed with utility, with the backlit red screen and labeled keypad to make tuning and searching for frequencies easier. The BCT15X comes with a Quick Keys grouping feature, meaning that you can program up to 100 separate keys, in ten different groups. This, along with the pre-programmed channels for each state, make the Uniden BCT15X perfect for commuters who might drive long distances or even cross state lines.
Things we liked:
9,000 separate channels, as well as trunking technology
Pre Programmed channels for each state
Up to 100 different Quick Keys
Things we didn't like:
No programming instructions
Might be difficult for first timers
Uniden BCD536HP
The Uniden BCD536HP is the next model in our lineup, with an easy to navigate keypad. While the keypad is clear, the screen is grey, with no backlight, and can become grainy or difficult to read, especially in the dark.
The BCD536HP is also equipped with a Quick keys section on the keypad to function as a speed dial for your local departments and services. There's a weather alert service through S.A.M.E. though no pre-programmed channels.
The Uniden BCD536HP has 4GB of memory and the trunking technology that allows you to listen in on conversations that are going on close to your location, whether they're using your frequency or not.
One of the most exciting features of the BCD536HP is the built-in WiFi feature that allows you to push the signal and audio from your scanner to the Uniden app on your smartphone. This feature makes your police scanner immediately more accessible to you and gives you more power to keep yourself and others in your community safe.
Things we liked:
Wi-fi and corresponding app
Favorites and Quick Key features
Trunking technology to listen to calls in your immediate vicinity
Things we didn't like:
Screen can be grainy and hard to read
No Android app yet, only iOS
Uniden BC355N
This Uniden BC355N comes with feet so it can stand on its own on a desk or table as well as accompany you in your car. The scanner has a bright screen with the frequency numbers clearly outlined, as well as pre-programmed options for emergency and police frequencies for each state.
The rest of the buttons and options on the BC355N are also clearly labeled and easy to navigate, a plus for first-time users. With 300 channels and a scan speed of 100 channels a second, the BC355N is easy to set up and get going.
The Uniden BC355N also boasts the ability to "lock-out" or ignore some channels, like ones that involve services that don't apply to you, such as marine channels, or police reports from the next town over. These locks can be temporary, or they can be blocked from your searches entirely.
Most users are impressed with the channel variety and ease of use on the BC355N, though some do struggle with the initial set up, as well as getting good reception without some sort of amplification.
Things we liked:
Plenty of different channels
Search Lockouts
Things we didn't like:
Reception can be grainy without a signal boost
Some users struggle with initial set-up
Buying Guide
This section will look at some of the basics that a good police scanner will have, so you'll have some ideas of what you should look for when you purchase your own model.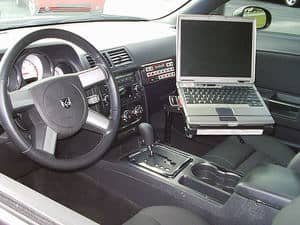 Each of these criteria affects your user experience and your scanner's overall utility, so it's important to make sure that you consider how much each matter to you when purchasing your scanner. It's also important to think about how to use your scanner responsibly, which we'll discuss down below.
What are you going to use your scanner for?
Before you buy and set up your scanner, make sure that you'll be able to secure your scanner away from anyone who might not use it responsibly, and ensure that you understand exactly how to use and operate all of its features without interfering on emergency frequencies. Understand that radio usage is an important part of police and emergency services day to day life and that a police scanner is a tool, not a toy.
Ease of Use
One of the most important aspects of your police scanner experience is how easy your scanner is to program. Can you set favorite channels, so you won't have to tune and retune every time you want to switch to something else?
Furthermore, can you scan through many channels at once? Is it easy to access many different channels and can the scanner remember where you've been before?
Another feature that some scanners include to increase ease of use, (especially for those who are just starting out), is a pre-programmed list of channels for each state. Many scanners also have a feature in place for severe weather warnings, a crucial feature for those who live in states with tornadoes, hurricanes, and severe storms.
Channel Variety and Scanning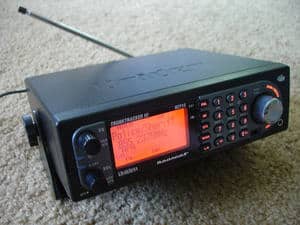 How many channels do you want your scanner to be able to reach? Your scanner should be able to reach police, fire, and amateur radio channels. Since some channels may be taken up with conversations or processes you're not interested in, many scanners come equipped with the ability to "forget" certain channels, so you won't have to deal with them every time you scan.
Another thing to consider is the trunking system your scanner has in place. This is an important feature to keep in mind, as trunking will allow you to monitor different frequencies that might not be available on your scanner, giving you more information about what's going on around you. Good trunking systems will even be able to pick up on channels you wouldn't otherwise have available, so it's a good feature to look into before you purchase your scanner.
You May Also Like:
Conclusion
In conclusion, the winner of our product roundup is the Uniden BCT15X. Issues with programming aside, the Uniden rings in at a comfortable price point and comes with a list of features that serious users will love once they get over the initial learning curve.
Along with the pre-programmed channels for police, DOT and other emergency services that edge out the competition's pre-programmed lists, the Uniden BCT15X also features 100 quick key options – more than the other models have.
Along with the trunking system the BCT15X has in place, it's 9,000 separate channels make it the best police scanner for a car. The pre-programmed channels and it's other programming features more than make up for the lack of user ease.
While new users will experience a learning curve, those who are willing to push through and figure out how to use their scanner feel that the utility provided by the BCT15X more than makes up for the initial frustration.
If you found this article useful, then you might also find these helpful: